The One Ingredient That Can Change Everything
What's the one ingredient that can change everything? When it comes to healthful and clean eating, it's grapes from California!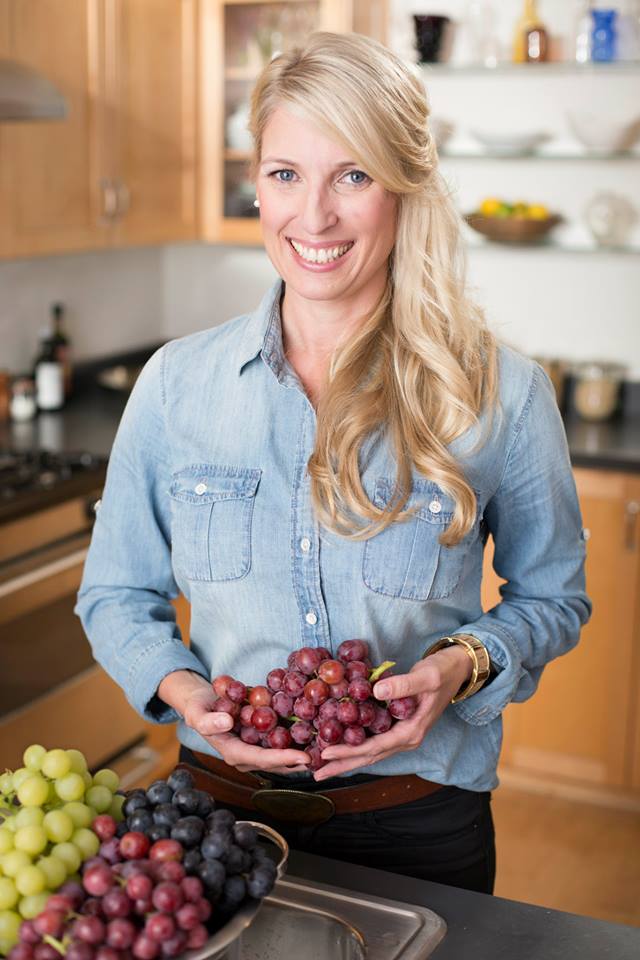 With just 90 calories and a ton of good-for-you antioxidants in a ¾ cup serving of grapes, you can feel good about mixing grapes into just about any dish or eating them one by one.
My just-released video featuring new recipes, including the following Mini Grape Crisps, demonstrates just how easy it is to mix grapes into everyday dishes for an extra boost of flavor and health.
To view my video, as well as the entire "The One Ingredient That Can Change Everything" video series, plus to download the new recipes, visit the Grapes from California Website. 
Mini Grape Crisps with Nutty Oat Topping
As the temperature drops, my craving for comfort foods like pies, crisps and cobblers, definitely rises. They just scream fall, and making them with grapes from California (available thru January), really takes them from ordinary to extraordinary.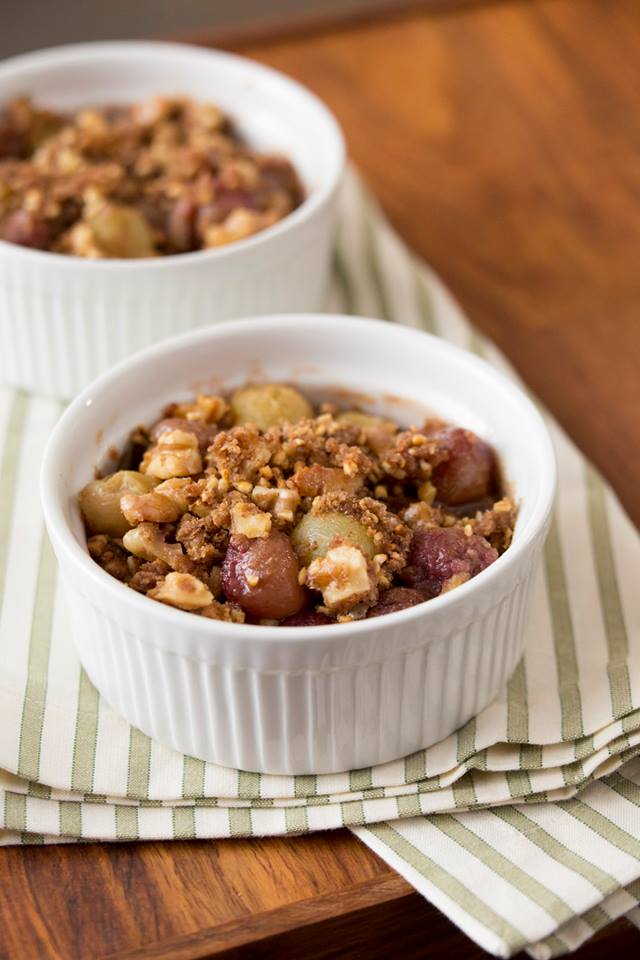 Ingredients
2 cups red seedless California grapes
2 cups green seedless California grapes
1 large ripe pear, peeled and chopped
1/4 cup brown sugar
2 tablespoons wheat flour
1/2 teaspoon cinnamon
Topping
2 tablespoons steel-cut oats
1/4 cup wheat flour
3 tablespoons butter, softened
2 tablespoons brown sugar
1/2 teaspoon cinnamon
1/2 cup coarsely chopped walnuts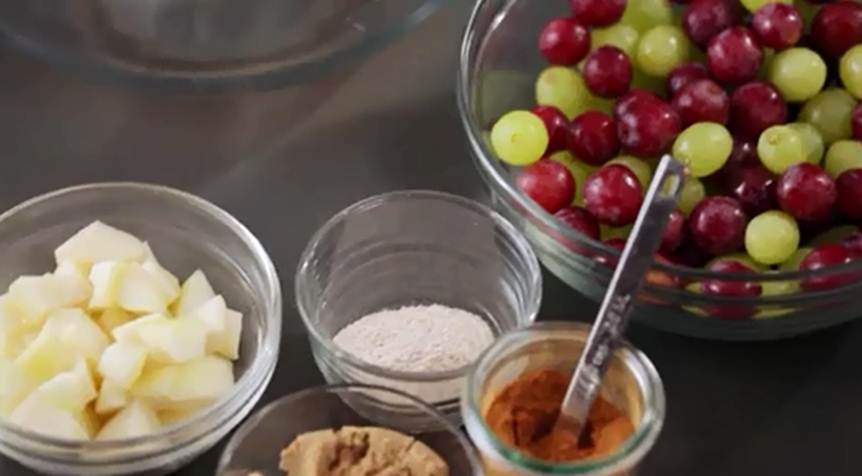 Preheat the oven to 350°F. Stir together the grapes, pear, sugar, flour, and cinnamon in a medium bowl. Spoon into four lightly buttered 2-cup baking dishes; set aside.
To prepare the topping: Toast the oats in a small skillet over medium heat for 3 to 4 minutes, or until lightly browned, stirring frequently. Let them cool, then mix them in a medium bowl with the flour, butter, sugar, and cinnamon. Stir with a fork until the mixture is crumbly, then stir in the walnuts.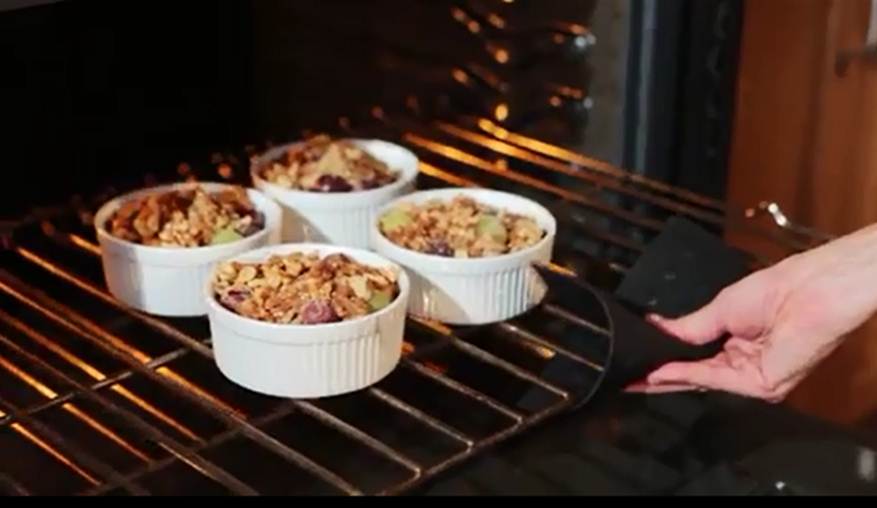 Sprinkle over the fruit and bake for 35 to 40 minutes, or until the grapes are soft, tenting the cups with foil if the topping browns too quickly.
Serves 4.