Create A Happier Holiday In Less Than Five Minutes A Day
I know this time of year can bring up a ton of food issues—from the overwhelming food choices to the fear of holiday weight gain to the stressful family gatherings, it's easy to fall into unhealthy mental patters, and to deprive, or binge, or to get anxious and frustrated with yourself for whatever reason.

But this year you can bring a lot more consciousness and self-kindness to the holidays.

Starting December 1st I'm offering a totally FREE Smaller Size Bigger Life Holiday Self Care Program. If you struggle with holiday anxiety, emotional eating, or food issues, this is definitely for you!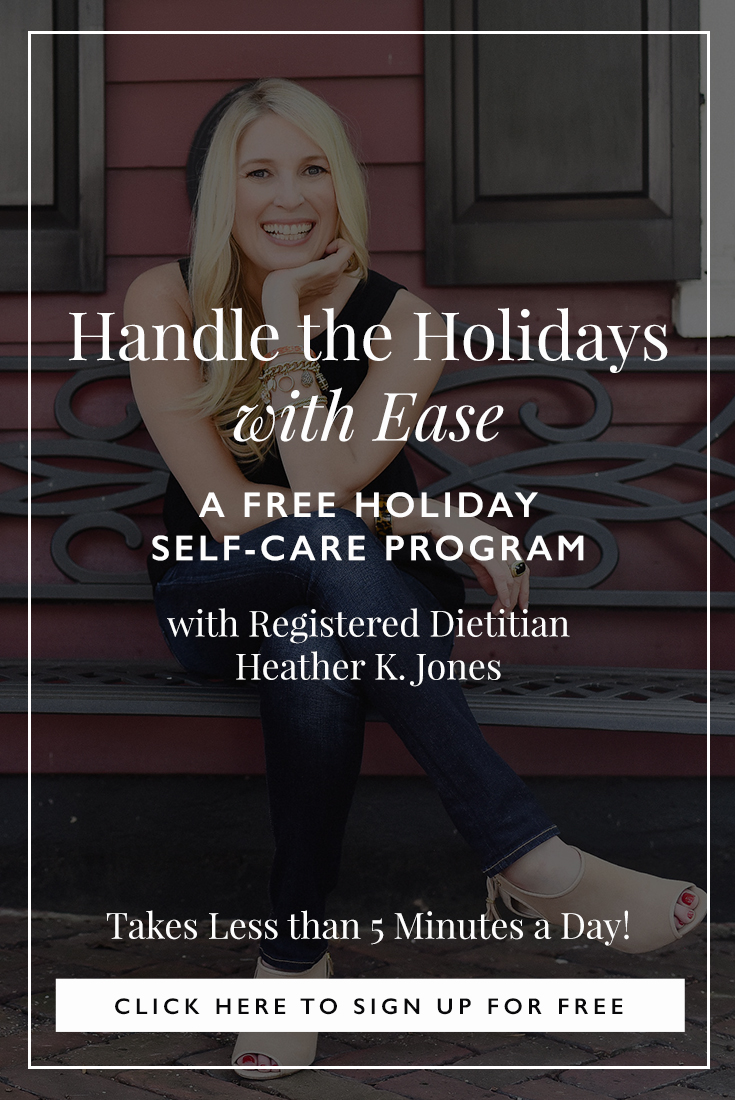 Stress causes a vicious cycle of eating that wrecks havoc on your life and your weight-loss efforts.
Thanks to an increase of the stress hormone cortisol, anxiety not only intensifies emotional eating, it also increases your cravings for fatty and sugary foods, makes you insatiably hungry, and slows your metabolism way down.

During the 31-day free program you'll discover…
* The ONE thing you need to do to easily manage holiday stress and anxiety.
* How you can shift from self-sabotage and worry to inspired and good-for-you action.
* How to set yourself up for success and ease in the New Year—no dieting, restriction, or self-hate required.

You'll receive an introduction training video, a downloadable action sheet, inspirational affirmations, live Q & A chats with me, and access to the Holiday Support Group, a private Facebook community—all for FREE.

Learning how to manage stress is the greatest gift you can give yourself this holiday season—and it takes less than five minutes a day!

Click right HERE to join the Holiday Self Care Program now.

Hope to see you there!
XO
Heather