The Grocery Cart Makeover
Do you want to fill your grocery cart with healthy and delicious foods and not spend a fortune?
If you answered YES, then keep reading… it's going to get good:
Your health begins in the grocery cart. Think about it…
You are what you eat.
You eat what you put into your grocery cart.
The Grocery Cart Makeover makes healthy shopping easy.
Grocery shopping has become a stressful and expensive ordeal, but those days are over, I am going to take you by the hand and show you how easy it will be. My name is Heather K. Jones and I am The Diet P.I.
First, let's dispel the myths about shopping for healthy foods.
Myth #1: Healthy shopping is expensive? Not even close, it actually saves you money; when you eat healthy food you don't over eat and you don't over buy.
Myth #2: Healthy shopping takes too much time? Nope, it actually saves time; you shop quickly with an aisle-by-aisle plan of action.
Myth #3: Healthy shopping is complicated? No, The Grocery Cart Makeover organizes it in a just few minutes, no drama and no hassle.
Here is what you get in The Grocery Cart Makeover:
You get a solution. You get a complete grocery shopping plan to eat healthy, save money and lose weight. You are going to love how easy it is.
(Let's take a peek inside)
Perfect Picks: Learn how to load your cabinets, refrigerator, and freezer with the best choices your grocery store has to offer.
Get my 5-step fast and easy method for reading labels.
Find out the TOP FIVE fruits and vegetables to always put in your cart – they pack a large number of nutrients into a small number of calories.
Learn the calorie and fat limits for your yogurt and cheese picks; how much fiber should be in your bread and cereal picks; the sodium limits for canned beans and soups
Discover the cuts of meat, pork, and poultry that are your best health bets; which fish contain the most heart-healthy omega-3 fats; which snack bars are the best; the number one condiment to avoid.
Insider Q&A: These questions and answers unravel the facts to help you make more informed choices in the aisles. For example…
When should you buy organic produce, and when is it a waste of money?
Is margarine better than butter?
Should you buy "free range," "cage free," or "omega-3" eggs?
How can you spot the REAL whole grains hiding in your store?
Is there a nutritional difference between fresh and canned foods?
Are organic meats, or animals that are "grass-fed" or "free-range," better for you?
What does it mean if your meat is "enhanced?"
Do the nutritional benefits of eating fish outweigh your risk of consuming contaminants?
Which oils and cooking sprays are the most heart-healthy?
Are frozen fruits and vegetables just as good for you as fresh?
Diet P.I. Clues: Here you'll find what you need to make your next waistline-conscious trip through the aisles worry-free. Learn…
How to stay on track when the snack monster attacks.
How to find foods packed with weight loss friendly fiber.
The best guilt free sauces and condiments.
How to avoid frozen meal meltdown.
Prevention Perks: Learn why filling your cart with more of the good stuff helps prevent disease, weight gain, as well as slow aging. You'll find…
MUST-HAVE foods: chronic prevention in 10 items or less.
Foods that can protect you from cancer.
What to eat to prevent osteoporosis and diabetes.
How to stock your personal fountain of youth.
The Makeover Favorites: They're convenient, they're tasty, and they're worth hunting for on every trip. You'll discover…
The one yogurt brand I can't live without.
The jarred pasta sauce made with imported Italian sweet tomatoes, olive oil and fresh herbs, that actually tastes homemade.
My favorite cookie choice made with wholesome ingredients like sunflower seeds and shredded coconut.
My tried and true time-saving packaged vegetable picks.
Instant Gourmet: Quick and easy recipes that take good-for-you ingredients from dull to dynamic—in just minutes.
Wait, there's more:
BONUS ONE
CHEAT SHEET: This cheat sheet lists all your Perfect Picks in a concise, printable format. Just click, print (or tear out), and go!
BONUS TWO
BARGAIN SHOPPING: Saving money is a must these days; with this bonus you can cut your grocery bill by an average of 25%.
To review, here's what you're getting…
Perfect Picks: How to Load Your Cart with the RIGHT Foods
Answers to Healthy Shopping Questions
Diet P.I. Weight Loss Clues
Prevention Perks: Foods to Choose to Keep Disease at Bay
The Makeover Favorites: My Must-Have Brands
Instant Gourmet Recipes
BONUS ONE CHEAT SHEET TIPS
BONUS TWO BARGAIN SHOPPING TIPS
In just a few minutes, you'll be able to download and start absorbing the useful and practical shopping info in The Grocery Cart Makeover.
Meet Heather K. Jones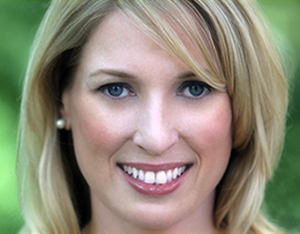 Heather K. Jones (AKA The Diet P.I.) is a registered dietitian, health journalist, and the author of several nutrition books. Specializing in nutrition communications, weight management, and behavior change therapy, Heather has spent the last 15 years assisting people who struggle with diet and food issues.
She is a nutrition consultant for The Best Life Diet by Bob Greene, Oprah's personal trainer, and she is the author of the What's Your Diet Type? e-Book series, The Grocery Cart Makeover (Createspace, 2012), The Salt Solution (Rodale, 2011), written with the editors of Prevention Magazine, Drop 5 Pounds (Sterling, 2010), written with the editors of Good Housekeeping, and 2-Week Turnaround Cookbook (Rodale, 2009). She has also contributed to numerous health books including The Life You Want (Simon & Schuster, 2010), The Flat Belly Diet for Men (Rodale, 2010), 2-Week Total Body Turnaround (Rodale, 2009), The Best Life Diet Cookbook (Simon & Schuster, 2008), and Restaurant Confidential (Workman, 2002). She also spent over seven years working for the Center for Science in the Public Interest (CSPI) and its award-winning newsletter, Nutrition Action Healthletter, conducting grocery store-research to help consumers (like you!) make wiser picks at the supermarket.
Heather K. Jones in the Press