3 Surprising Ways I Created My Healthy And Happy Life
A decade ago I was broke, alone, and on the verge of a complete mental breakdown. I'd spent years abusing my body with alcohol, cigarettes, and food, and even though I DESPERATELY wanted to change, nothing would stick. I felt like I was sinking in unhealthy quicksand. And I was scared. (Read my story here.)
Now it's over 10 years later and not only is my life bigger and better than I ever thought possible, but I also help other women build happy and healthy lives they love. A-mazing!
Is my life perfect? Nope. Do I still struggle? Absolutely. But what I've learned has changed the way I live—and I can't wait to share it with you in my Smaller Size Bigger Life online coaching program.
You deserve a healthy and happy life too… we all do.
Here are my top three life-changing tips. Once I started doing these three simple things on a consistent basis I was able to stop running around in self-destructive circles and to (FINALLY) start healing.
1. Do the inner work

My inner dialogue used to be seriously critical. I was habitually beating myself up for, well, everything! For my many mistakes (big and small), for my failed marriage, for not being a better daughter, for not taking better care of myself, for not accomplishing more—my list of perceived flaws and failures was endless.
But here's what I learned: When you put your attention on what you hate about yourself and your life, you just create more feelings of fear and anxiety. And this keeps you stuck in patterns of self-sabotage. 
Harmful Thoughts = Bad Feelings = Harmful Choices
Once I became aware of my inner-critic and I replaced my attack thoughts with healing and helpful thoughts instead (learn how here and here) it changed, well, everything! I stopped looking for outside approval and instead I looked inward for answers. I learned how to forgive myself, how to release my mountains of guilt and shame, and how to heal and deal in a much better way.
Bottomline: Transform your thoughts and you will transform your life.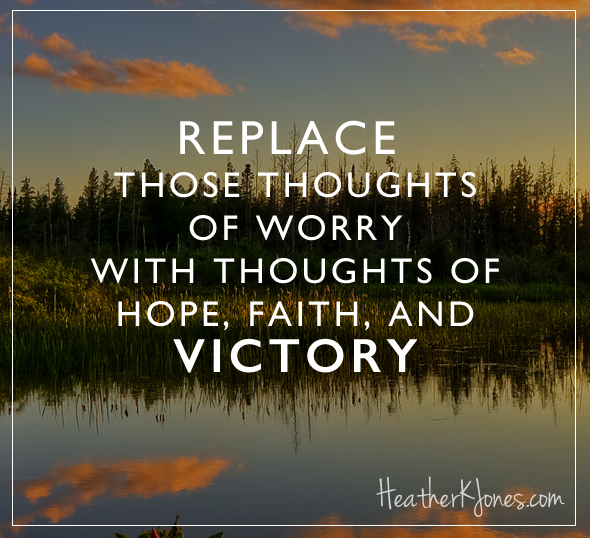 2. Focus on the good
I think appreciation is one of the most powerful (and most overlooked) tools for living a happy life. During my darkest days (and per Oprah's suggestion) I started a gratitude practice.
When I first woke up I would take five minutes to make a mental list of…  1) all the things I was thankful for (my supportive friends, my comfortable bed, my cozy apartment where I felt safe, my healthy eyes that let me read, my wonderful sisters, a new day to try to make positive changes, etc.) and…  2) all the things I appreciated about myself (I'm a loyal friend, a good listener, I make people feel comfortable, I like my loud laugh, etc.).
I'd list as many things as I could think of. It was pretty difficult at first—but once I got on a roll it was easy, peasy. This daily practice not only helped me get out of bed in the morning (it was struggle back then, most days I just wanted to stay in bed and hide), it actually made me feel optimistic about my life.
I'm not suggesting we deny or avoid the challenges in our life, not at all. But we also don't have to incessantly complain and obsess about the bad stuff. When you focus your attention on what you DO want and on what is already good in your life, you create feelings of hope and possibility. And this moves you forward in positive ways. 
Helpful Thoughts = Good Feelings = Helpful Choices
So starting today (yes, today) notice the many blessings you have in your life right now and all that you have to be grateful for. Look for the good, really search for it, and I promise you will find it.
Also start highlighting and appreciating all the things that make you so uniquely and wonderfully you. Recognize that you are SO much more than your body. Self-appreciation is really one of the easiest ways to begin healing your relationship with yourself.
My morning gratitude practice has lasted over a decade. Even on the really bad days (we all have them!), I consciously look for the good. Try it and see how you feel. (Today on Facebook I'm giving away 2 FREE See Countless Blessings Motto Gratitude Journals, wahoo! Click here to enter to win.)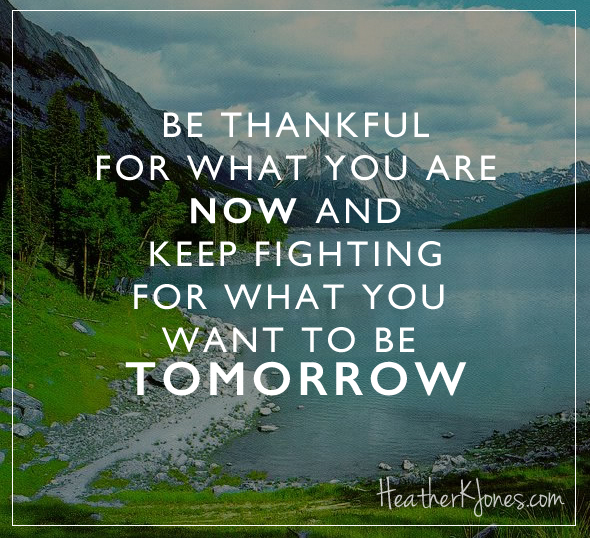 3. Invest in yourself

Over the past ten years I've worked with life coaches, business coaches, intuitive coaches, and a wonderful therapist. A few months ago I even went to a shaman (no kidding!). I've taken dozens of online courses, read countless personal development books, and attended a ton of wellness events.
I purposely find mentors, coaches, and like-minded people to support me on my healing journey. And you should too. None of us should do it alone.

For example, if you think you might have food sensitivities or allergies, work with a dietitian who specializes in integrative nutrition (Danielle Omar is an awesome choice, contact her here). If you want to learn how to prepare healthy meals, look for a cooking class in your area. If you're ready to move your body for joy instead of punishment (ummm yes please!) check out Shrink Session by Erin Stutland (find out more here).
And if you struggle with emotional eating, compulsive overeating, or body image issues and you want to learn how to lose weight from a place of love instead of fear, please join my Smaller Size Bigger Life group coaching program (you can hop on the waitlist here) launching this fall.
No one is going to treat you better than you treat yourself. So please take back your power and invest in yourself and your happiness.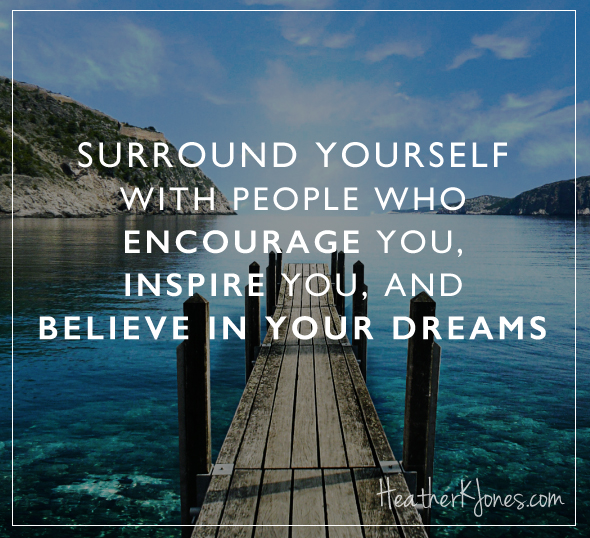 In the comments below I'd love to hear from you. Are you ready to take back your power and invest in your health and happiness? I'm here to support you and cheer you on!
Love,
Heather