20 Weight Loss Mistakes You Don't Know You're Making
Weight loss success is usually measured by the number of pounds you've lost, the size of your clothes, or the shape of your body.

But if you reach your ideal weight, this magical and elusive number on the scale, and you're still unhappy – and, even worse, you're terrified you're just one cheeseburger away from blowing this whole "healthy" thing and gaining back all the weight – are you really successful?
Working as a dietitian in the weight loss biz for over 15 years (and overcoming my own food issues – you can read my story here), I can tell you that the people who lose the weight and keep it off – people who truly live happy and healthy lives – share a lot of the same characteristics, traits, and habits. And the same goes for those who continuously struggle.
So what 20 behaviors do successful people have that unsuccessful people do not?
Inspired by MaryEllen Tribby's Success Indicator for entrepreneurs, I created the following Weight Loss Success Indicator…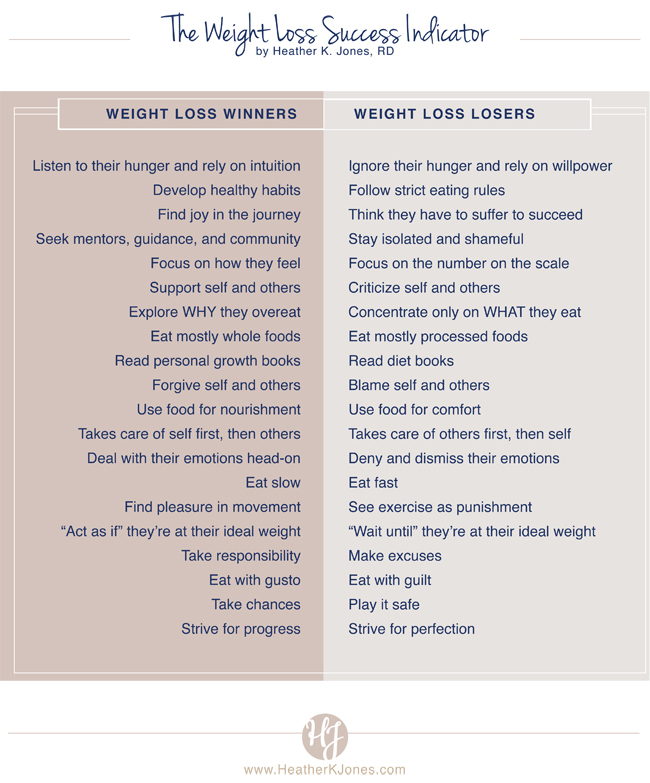 In my weight loss world, success has NOTHING to do with the size of your jeans, and absolutely everything to do with how you feel. Maya Angelou's definition of success sums it up perfectly…
"Success is liking yourself, liking what you do, and liking how you do it."
The questions to ask yourself is this: Are you on a successful weight loss path paved with courage, hope, humility, and fun (Yippee!), or is your journey full of pain, shame, self-loathing, and punishment (Yikes!)?  
Make the choice to show up for yourself with love and kindness, today. Start by shifting your beliefs, reading a life-changing book, adopting some healthy daily habits, or finding joyful ways to move. Because the choice is always yours, and YOU are worth it.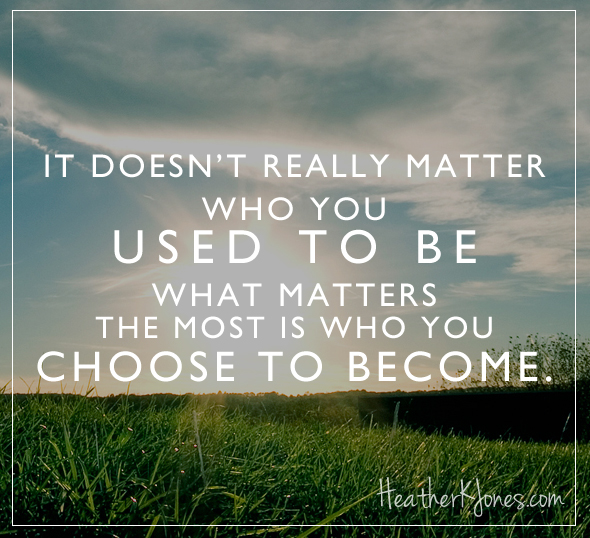 I'd love to hear from you. What are your strongest weight loss traits? What unsuccessful traits do you need to let go of? And what can you start shifting starting TODAY? 
Much love,
Heather