100 Days of Real Food
I always say that the secret to my long-term success is… SELF CARE.

And the funny thing is when I first heard the term "self care" many years ago I thought it was just about getting massages and manicures. But really, it's about a lot more than that. A WHOLE LOT more. And now I practice self care (yup, it's a practice… and the more you practice the easier it gets) on a daily basis.

Self care is simply showing up for yourself with respect and kindness on a moment-to-moment basis. It's how you talk to yourself, how you treat yourself, and yes, how you feed yourself.

And the more you act like you're worth it (and BTW, you are SO worth it!) by taking care of yourself, the more you enhance your self esteem, the more your fears subside, and the more you feel driven to care for yourself. Plus you have much more energy and love to share with others. It's a win-win-win!

Food is a seriously important part of self care. In fact, one of the BEST ways to love yourself is to provide your body with nutrient-rich foods that make you feel your best.

My own relationship with food has changed drastically over the last 10 years (you can read my story here), and I'm so thankful for that. So today I'm sharing another super-helpful and super-awesome real-food resource and cookbook with you…


100 Days of Real Food 

Created by the lovely husband and wife team Jason and Lisa Leake, this fantastic website will help you eat, well … more real foods!

Real foods are those that are unprocessed, unrefined, whole and fresh, and free of additives, colorings, flavorings, sweeteners and hormones. They're as close to their natural state as possible.

And when you eat real foods (rather than highly processed ones) you'll notice that you just feel SO MUCH better, as these are the foods that provide your body with what it needs to function at its best. Eating has gotten so overly complicated, and it really doesn't have to be.

While there are no hard and fast real food rules, 100 Days of Real Food has a great list of good-to-eat foods that I just love…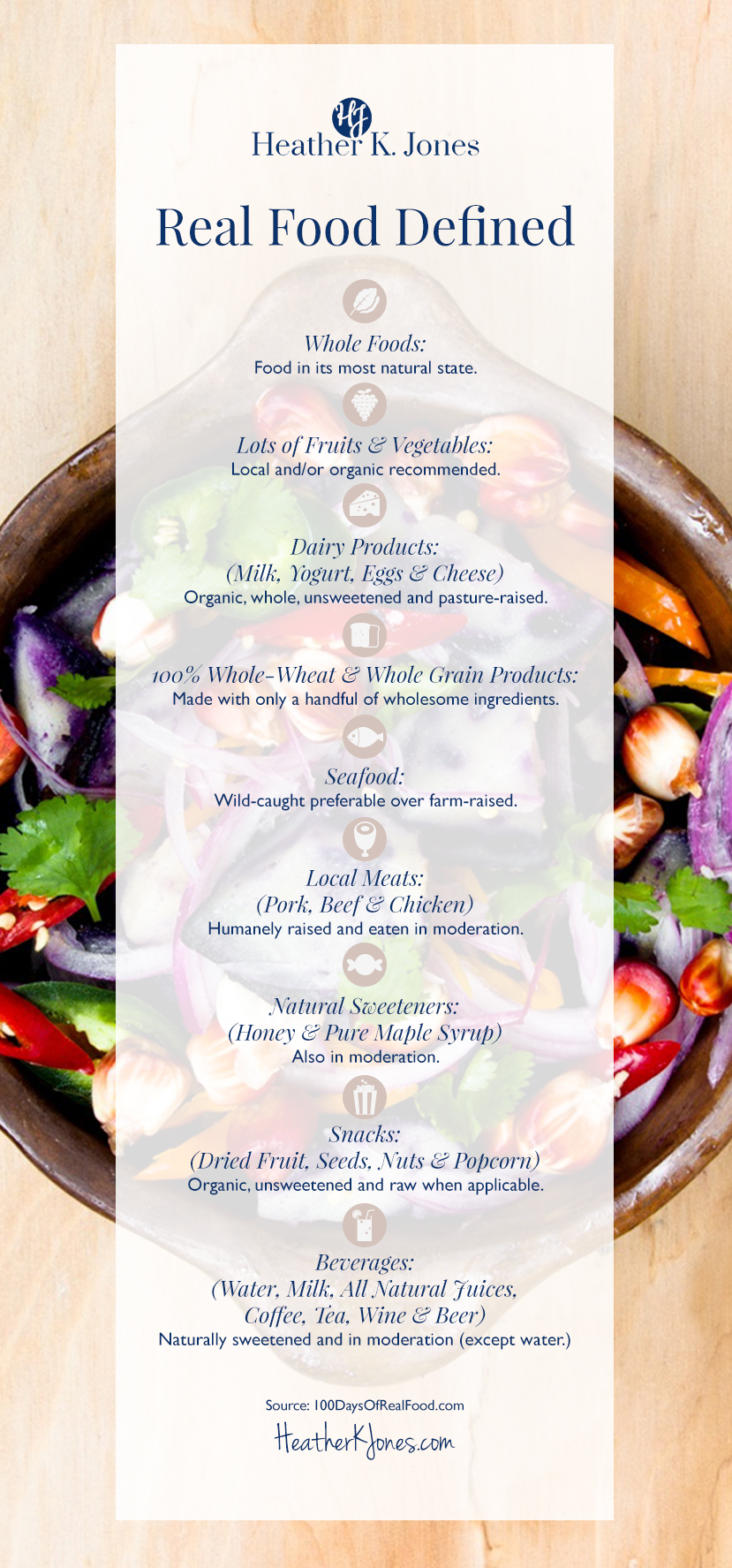 Their FREE 100-Day (or 10-Day) Real Food pledges require following their basic (above-mentioned) real food practices, and it will give you a true sense of what it's like to go back to eating whole foods.

And you should definitely check out their latest book, 100 Days of Real Food Fast & Fabulous!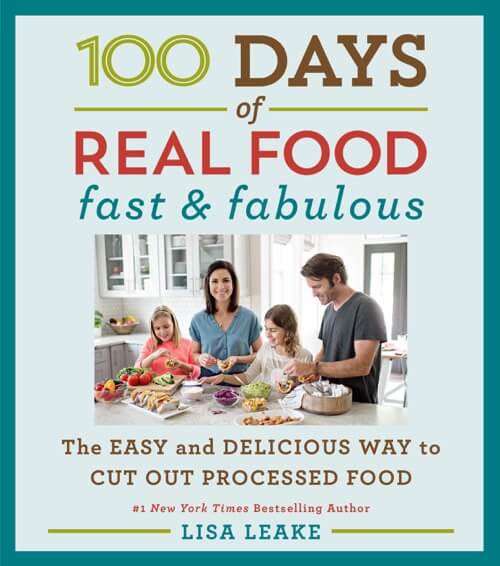 The recipes take no time at all to prepare or are mostly hands off (in the slow cooker or oven), and you gets lots of other helpful info including …

* Supermarket staples (including their Top 10 Real Food Supermarket Products for a variety of popular grocery chains including Target, Aldi, Kroger, Publix, Whole Foods, and more)
* The truth behind more than a dozen grocery store myths
* Kitchen tips, including food prep guides and storage cheat sheets
100 Days of Real Food Fast & Fabulous is all about making real food as QUICK and EASY as possible, and I know you're going to love it as much as I do. Grab your copy by clicking right HERE.
XO
Heather