Five Must-Read Books To Lose Weight Without Dieting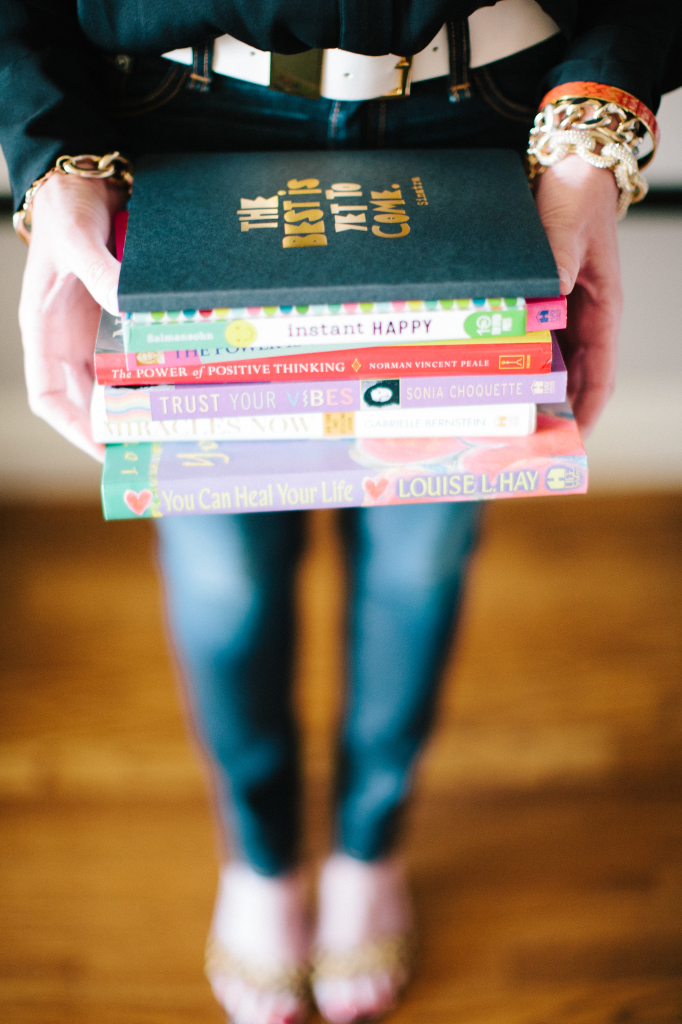 A few weeks ago I opened the doors to Smaller Size Bigger Life, an online training program for women who struggle with emotional eating, binge eating, overeating or body image issues, and the spots sold out in a just a few days!
But if for whatever reason you didn't join Smaller Size Bigger Life, don't worry. I'll be opening enrollment again in early 2015 (you can jump on the waitlist HERE), and if you decide never to join, please know that there's a TON you can do on your own.
Following is the Smaller Size Bigger Life reading list. These books are absolutely not about diets or deprivation.
Diets don't help you understand why you overeat in the first place, so they don't get to the root of the issue. Diets also don't show you how to eat, or teach you how to form a healthy relationship with food and your body.
And without those CRITICAL missing pieces of the weight-loss puzzle, you're going to struggle. Losing weight, improving your health, and living a happier and Bigger Life is all about…
1) Understanding WHY you overeat and treating yourself with love and kindness;
2) Learning HOW to eat intuitively and to trust and respect your body;
3) Discovering WHAT foods help you drop pounds, feel energized, and keep your soul-satisfied.
And the following books will help you do all of these. Start with the one (or two) that really resonate with you, and continue from there. Trust your heart to lead you to the next best step on your healing journey. (Pssst, by the way, if you're reading this post, you're already on a healing path toward health and happiness!)
The Power Is Within You by Louise Hay
During the dark days of my own life (you can read my story here), Louise Hay was my guiding light. With so much compassion and a simple how-to approach, she taught me how to stop being a victim and to start living (and eating) from a place of love. All of her books are life changing, truly, but The Power Is Within You and You Can Heal Your Life are my absolute favorites.
The Skinnytaste Cookbook by Gina Homolka
I've been working on this cookbook (I'm the Skinnytaste dietitian) with my dear friend Gina for the last few years, so I know just how awesome it is. Gina's recipes are exactly what good food should be – clean, nutrient-loaded, and oh-so delicious!
Food Rules by Michael Pollan
"Eating doesn't have to be so complicated. In this age of ever-more elaborate diets and conflicting health advice, Food Rules brings a welcome simplicity to our daily decisions about food." Yup, it sure does! If you only read one book about nutrition, THIS is the one to read, period.
Intuitive Eating by Evelyn Tribole
I'm a Certified Intuitive Eating Counselor, and I've personally trained with dietitian Evelyn Tribole, so I know first-hand how powerful this approach is. Intuitive Eating teaches you to trust your hunger signals (the opposite of what diets do) and how to form a healthy relationship with food and your body.
How To Eat by Thich Nhat Hanh
This fabulous little book by Zen Master Thich Nhat Hanh combines intuitive eating, mindfulness, clean eating, and clear thinking all into one simple and fun read. With everyday practical solutions, this book will show you how to nourish yourself, inside and out.
Remember, no matter how long you've traveled in the wrong direction, you always have the choice to turn around. It is never, ever too late.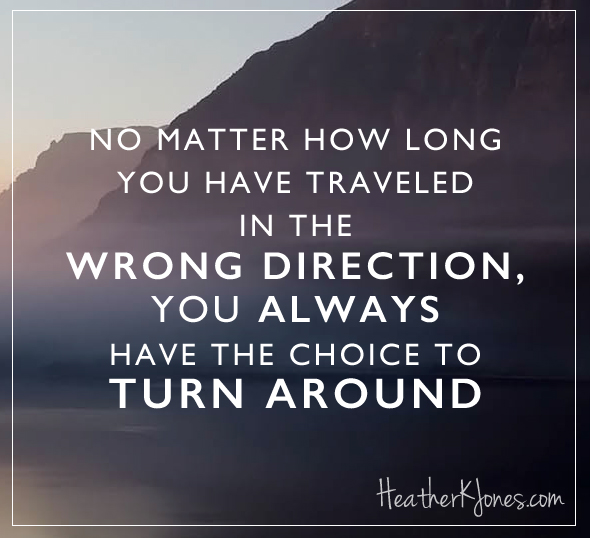 I'm a big book nerd and could recommend SO many more (check out the books in my picture above, and the ones on my Pinterest book board HERE), but theses five are a great place to start.
Sending you love,
Heather