This Will Change The Way You Think About Food
Guest post by Danielle Omar
Do you wonder if there are foods you are sensitive to that may be preventing you from losing weight?
Do you struggle with nagging cravings that sabotage your efforts to eat healthy?
Would you like to feel more energy throughout the day, so you can live your life with more passion and vibrancy?
Hi, I'm Danielle Omar, a Registered Dietitian and the founder of Danielle Omar Nutrition. And I know the secret to weight loss. It's pretty bold to say that I have the secret to weight loss, but it's true!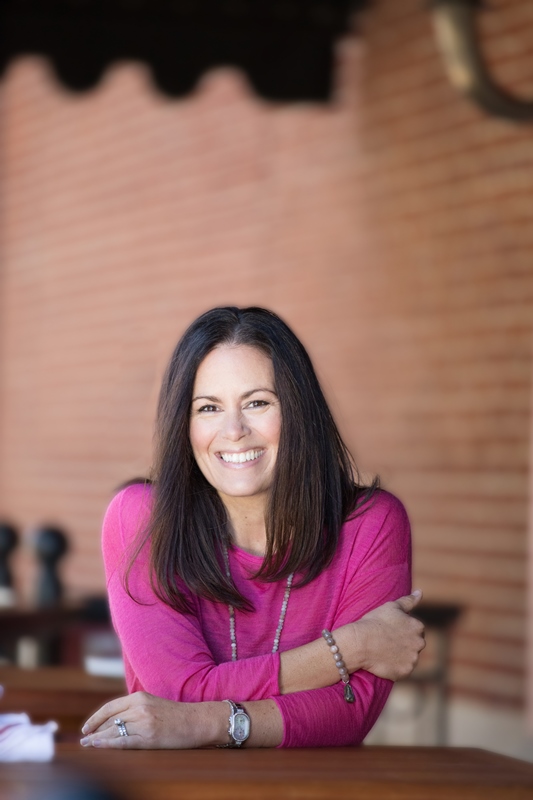 It's not about calories in/calories out. It's not about going high protein, low fat, or no-carb. And of course it's not about dieting or deprivation. What it IS about is food confidence. Food confidence is one of those concepts that once you get it, you really get it. I have had food confidence for a long time. You might say I have mastered it.
How does it work? The quickest way to becoming a confident eater really has little to do with what you eat. It's more about your mindset. It's about knowing, and I mean really knowing, that you always have a choice. Food doesn't just happen to you. You always have a choice when it comes to what you eat.
If you're like many of my clients, you may struggle with this concept at first. I understand. I've been there, too. But until you can make this mental switch, you will continue to feel like a victim around food. This first part is critical, you must truly believe that you have a choice.
The truth is, most people want to eat healthy; they just don't set up their lives to make it happen. Many also don't ever learn which foods give them abundant energy, clarity and joy versus foods that cause fatigue, pain and lead to chronic disease. Discovering this is not only the secret to weight loss, but to lifelong good health and vitality.  
Food confidence doesn't happen by jumping onto the latest fad diet, going Paleo, or following someone else's dogma. It's not about eating high protein, low grain or high fat. It's simply about eating clean, whole foods. It's about learning how your body and your unique chemistry reacts to the food you eat.
Fortunately, there are a few things we already know. We know certain ingredients in food can be allergens. If you have food sensitivities, it can damage your digestive tract, keep you from absorbing nutrients, cause weight gain, and keep you from losing weight. Food sensitivities can also make you tired, depressed and unmotivated.
A crucial first step is determining whether the food you are eating is making you sick. The second step is to nourish yourself with the best that food has to offer, foods that naturally contain the nutrients your body needs to leave you feeling full and satisfied on less. You know what it feels like to stuff yourself on high-calorie, highly processed, nutrient poor food, and still crave something more. Nobody enjoys the feeling of being full, yet unsatisfied. This is your body's adverse reaction to the imbalance between your calories and your nutrients.
Your body actually CRAVES the good stuff! It craves the vitamins, minerals, fiber, and other nutrients in high quality food. And when you're eating nutrient rich food, your body no longer relies on will power to limit your intake. Rather, it is the nutrients themselves that signal your brain to stop eating. Highly processed foods lack these signaling nutrients. You know this because you can eat serving after serving of it and never feel satisfied. This is a sign from a cellular level that is saying, "Feed me nutrient rich, high quality food."

My program, Nourish: 21 Days of Clean Eating, can help you become a confident eater. At the core of the program is learning which foods make you feel energized and satisfied versus those you may be sensitive to. But even more than that, you will also:
Cultivate a reverence for healthy, nourishing foods.
Develop a new appreciation for vegetables and greens, how they are prepared, and how often you eat them.
Make food a vital partner in your journey for living a healthy lifestyle.
Ignite a passion for cooking and preparing new and interesting foods.
Gain an appreciation for the power of self-care and how important this daily practice is for replenishing you from the inside out.
The spring session starts April 13th. Will you join me?
Danielle
Danielle Omar is a Registered Dietitian, Nutrition Consultant, and Founder of foodconfidence.com, where men and women find the path to confidently managing their own lifestyle transitions, reaching not only their weight and wellness goals, but also embracing a new way of looking at food and nutrition. Through her own lifestyle example and her inherent gift of teaching, Danielle guides her clients through a transformation from old eating patterns, to a renewed way of life. After working with Danielle, clients are left with a deeper understanding of the obstacles that led to unhealthy nutrition habits, and how to remove those obstacles, rather than work around them temporarily.