Smaller Size Bigger Life FREE Summer Session
Starting August 1st I'm offering a FREE 3-week Smaller Size Bigger Life Summer Session!
If you struggle with emotional eating, overeating, food or body image issues, this Summer Session is definitely for you : )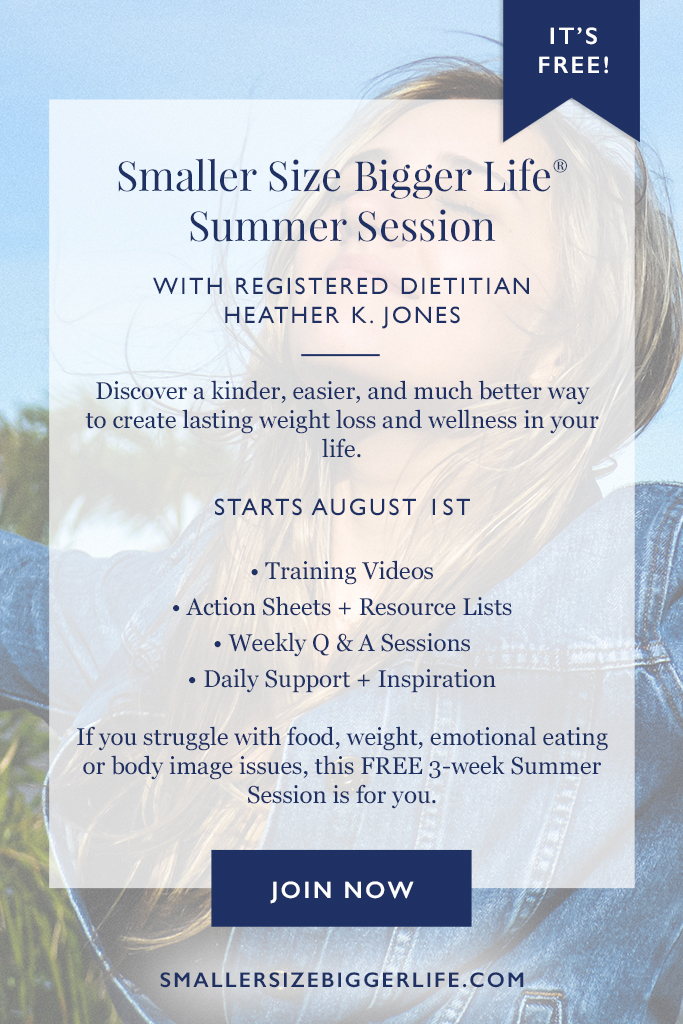 You'll receive online training videos, downloadable action sheets and resource lists, live weekly Q & A chats with me, and access to the Summer Session Support Group, a private Facebook community—all for FREE.
Aaaaand you'll also have a chance to win one of three full scholarships to my signature paid program, Smaller Size Bigger Life.

During the 3-week Summer Session you'll discover…
* The hidden reasons you're still struggling with weight or food and the one thing all women need to succeed.
* The exact three steps you need to take to break through the self-imposed barriers that are stopping you from reaching your wellness goals.
* The fastest way to end procrastination and stop sabotaging your success.

Click HERE to join the Summer Session right now.
I've not only drastically changed my own life using the exact same tools I'm sharing in this free Summer Session, as a dietitian and wellness coach I've also helped countless clients do the same.
Hope to see you there!
XO
Heather