7-Day Green Smoothie Challenge
Guest post by Danielle Omar


Want a quick and easy way to infuse your body with tons of plant goodness?
Ready for a lifestyle change, but don't know where to start?
Excited to feel energized all day long (without caffeine)?
Hi! I'm Danielle Omar, Integrative Dietitian and healthy lifestyle coach over at FoodConfidence.com. I'm excited to invite you to join my free 7-Day Green Smoothie Challenge!


Why green smoothies, you ask? I love green smoothies because they're a quick and easy way to get lots of plant goodness into your body. It takes almost no effort to pack your smoothie with nutritious ingredients, and they're great for taking on the go when you're in a rush.
Smoothies are also the perfect stepping-stone into healthy eating, especially if you want to begin eating healthier, but don't know where to start. This one simple change to your daily routine can make a huge difference in how you feel—without the need for fancy, hard-to-find ingredients or hours spent in the kitchen. Your daily infusion of liquid green goodness is sure to inspire the rest of your meals, too.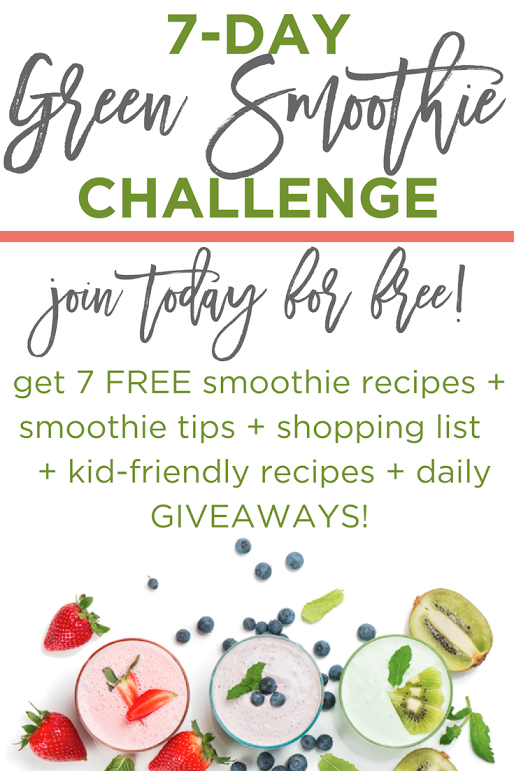 How does the smoothie challenge work? You'll get a downloadable cookbook with 7 days of green smoothie recipes. You'll also get how-to tips for building an amazing green smoothie and a shopping list for getting prepped for the 7-day challenge.
You can get the kiddos on board, too! Seven additional kid-friendly recipes are included, with fun names and simple ingredients, these smoothies are sure to please all the little ones in your house.
The best part of the challenge is access to our exclusive Facebook group, where you'll find inspiration and GIVEAWAYS on every day of the challenge! What's not to love?
If you're too eager to wait for the challenge to start on April 17th to slurp up your first green smoothie then I've got a bonus sneak peek for you here – one of my favorite green smoothie recipes!
Tropical Wave Green Smoothie
Ingredients:
1 cup spinach
1 cup coconut water
1 cup pineapple
1 banana
1 tbsp. flax seeds
Unsweetened coconut flakes, for garnish
Directions:
Blend spinach and coconut water together until smooth. Add remaining ingredients and blend together until smooth. Top with shredded coconut. Enjoy!
Join the Green Smoothie Challenge by clicking here (it's FREE).